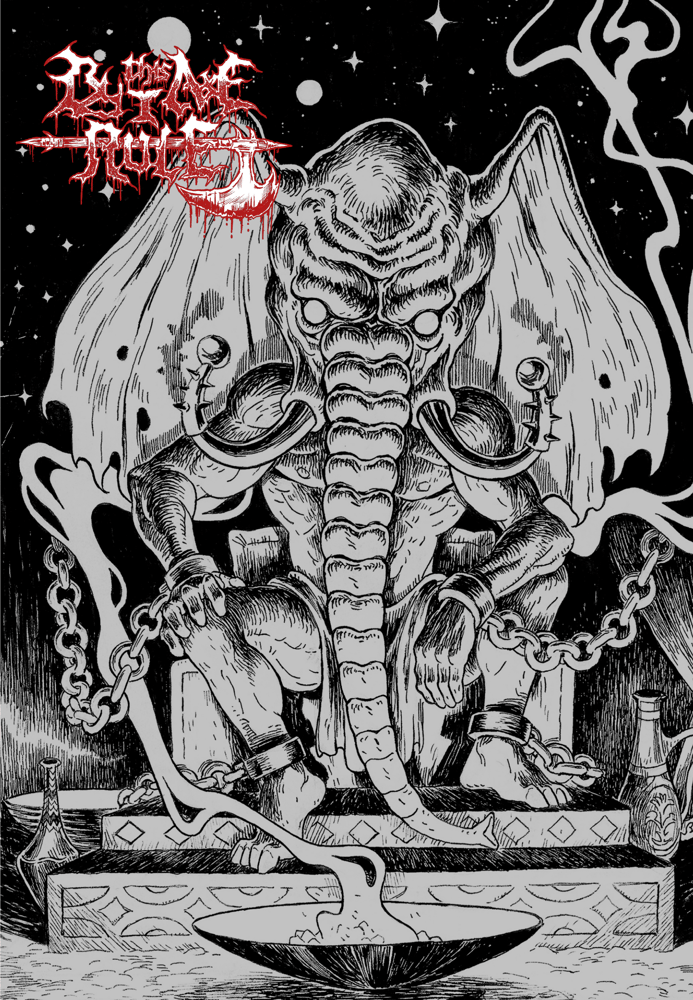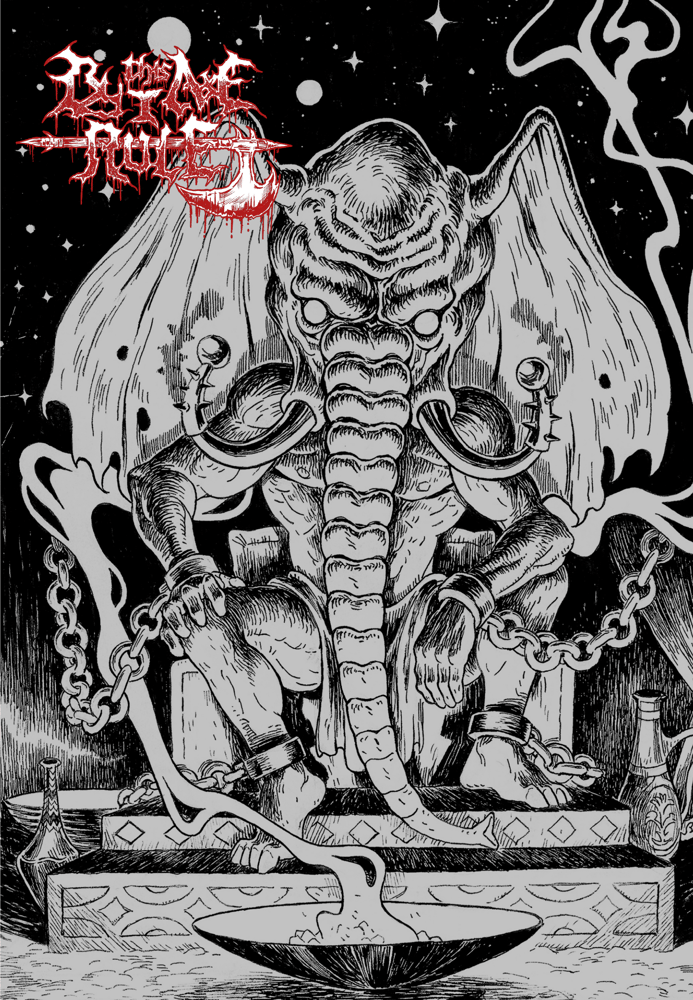 By This Axe I Rule! #6
€6.00
English written, A5 format, 120 pages, black&white, pro-printed.
Interviews with DECEASED (us), RUNEMAGICK (se), MITHRAS (uk), ZEALOTRY (us), FATUM (ru), CONVOCATION (fi), FVNERAL FVKK (ge), INNUMERABLE FORMS (us), KOMMAND (us), HEXER (ge), EVIL SPECTRUM (pe), CHAOTIAN (dk), SPIRITLESS (us), MORTAL INCARNATION (jp) + current Death Metal from Chile special report (I of II) + Reviews + Blahblahblahs!!
List of distros/labels which will have, already have or had copies of By This Axe I Rule! #6 in stock!!
--- Italy ---
Everlasting Spew Records
--- Finland ---
Gate of Deliria
The Other Records
--- Germany ---
Destruktion Records
Dying Victims Productions
Iron Bonehead Records
Schattenmann Publishings
--- Japan ---
Weird Truth Productions
--- México ---
Total Death Over Mexico
--- New Zealand ---
Centennial Conflict
--- Poland ---
Fallen Temple
Morbid Chapel Records
Old Temple Records
Selfmadegod Records
--- Spain ---
Discos Macarras
Discos MeCagoEnDios
Escafismo Records
--- Sweden ---
Bestial Invasion Records / Nigredo Records / Hooked on Metal
Contact: [email protected]